It's hard to believe that it has been 6 months since that email arrived in my box. June 11th, 2014 @ 9:12pm EST to be exact. I had been a long time lurking fan of Trey Ratcliff and not just for his art. To be honest I don't even think for the longest time I understood it. My how time has changed that. Changed a lot of things really.  I think I mostly admired him for his way.His social demeanor and of course his entrepreneurial-ism.I have always been a firm believer in adapting the quality of those you admire to your own way and being okay to admit that. Whether it was a silly "magic sauce" algorithm or someones decision, it really matters not. I am here now, and absolutely loving it.
Since my enlistment as a master in The Arcanum in July of this year so many things have happened in my photography career it is just mind-boggling. From digging deep down into my soul and inviting 25 amazing people to my cohort to mentor, to intimate family level moments with them. Meeting and hanging out with my heroes and having them be exactly what I pictured them as. To realizing goals and dreams that I thought were not obtainable. Every morning I awake I look into the mirror and wonder if I am an impostor. Am I in the matrix? Is this real? I think if anything, this past 6 months has helped me get in touch with the real me. To let go others opinions of my work and to get back to doing what I want to do, the way I want to do it. Allowing the real me to show through my work. The me I really have not known until now. The most amazing part of all of this? It's just the beginning.
I live just 3.5 hours from the Big Apple. But, I had never gotten there with my DSLR. In fact the last time I was there was just two weeks before the towers fell on that fateful day. Here is an un-released shot I took from a Battery Park ferry with an old Nikon point-n-shoot.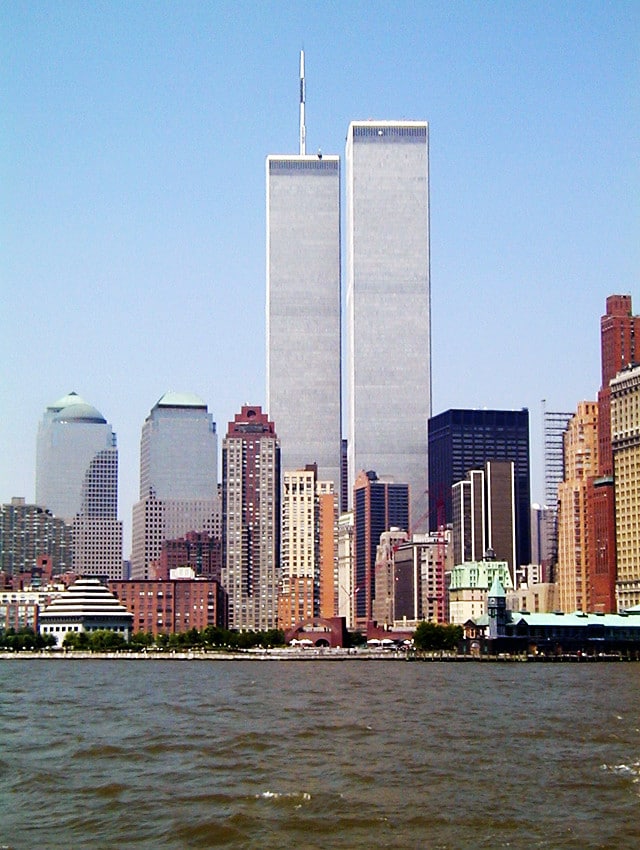 Like it was, and still is, the impact of the events on 9/11 hits heavy and hard. I've been through a lot since then. A marriage, a job, a life-long music career. So in a way, this trip was closure for me. And with that closure, a new door opens to an amazing and wonderful place called "The Arcanum."
Arcanum CEO and friend Pete Giordano shot me an email a couple of weeks ago inviting me to an impromptu photowalk in Central Park with a few other Arcanum Masters and apprentices. I was excited to meet everyone in person. A wee bit terrified as well. You never really know how someone is until you meet them in person. That feeling of terror quickly vanished as my buddy Lou and I approached the group waiting at the Students Gate entrance to Central Park West, fitting right? A 3am rise and 4:30am departure from our home plus a 4 hour drive, had led us here. Everyone was so upbeat and genuine it just flooded over me. All of my faith in the Arcanum, its developers, heroes, masters and apprentices all became a substantial thing. A solid tangible thing in an otherwise gaseous world. You know that moment when you are in the dark and not sure if you are doing the right thing but just keep pouring yourself into it and then boom, the light comes on and everything is perfect? Yep….that was the moment.
Pete took a few moments to introduce all 18 of us to each other, talk about the awesomeness of The Arcanum, hand out some handshakes, and hugs. A short time after we headed off to the Summer House for our first photo stop.

Purchase a Print

Purchase a Print
The view from Summer House is almost as beautiful as the people viewing it.

Purchase a Print
From the Summer house we headed off to the mall. I have been to NYC many times but I have never gotten to tour Central Park. Here is Pete chatting with fellow apprentice Jayne Silberman.

Purchase a Print
After cruising around the Naumburg Bandshell and posing for an impromptu Arcanum family portrait conducted by the great Rick Sammon we all headed over to Bow Bridge.

Purchase a Print

Purchase a Print

Purchase a Print
We continued our walk and ended up at the Victorian Gardens overlooking the Wollman Rink.

Purchase a Print
From there a group of us ended up heading over to Patsy's Pizza up on 60th for lunch.
Lunch goes way to quickly. We say our goodbyes and head back to get the car. Since it's getting dark nice and early, Lou and I decide to head over to Frank Sinatra park in Hoboken and grab a few shots of Manhattan from across the Hudson.

Purchase a Print
The final shot of the day seems quite fitting to the day.

Purchase a Print
After a 4 hour drive back home our journey comes to an end. Somehow, I cannot help but feel that the real journey has just begun!
To see all of the shots from the day, visit: http://goo.gl/P6nwdV
To find out how The Arcanum can change your life visit: http://TheArcanum.com