The Catskills are an abandoned paradise, literally. So much history, so much good times, so much gone.  Oh, many of the structures remain, and some of the history.  For those that care to remember and retell it.  That too is fading I am afraid.  The place I show you today is a perfect example.  Though just a shell of it's former self, it is always nice to stumble upon such a pristine site with little to no tagging or scrapping.  Maybe because there is really nothing of value there anyway, at least on the surface.  For me the value is in the wonder and exploration.
This adventure starts like most with some friends from downstate that I met on the internet. Wait, I know what this sounds like. But, for the most part they are normal folks that like me, like to explore and take photos.  All of them were met on Facebook through my photography and stories which is something that I love about what I do.  John Arehart is from Jersey, Joe Lehman (Joe's Website) is from PA but now lives in Florida, and Chad Gagnon is from New Hampshire.  We all met on facebook through the exploration of the old Grossinger Resort in Liberty as Joe's dad was the VP of Servico, the company that bought the Grossinger Resort out of bankruptcy and were the first to attempt to rebuild it.   A few years back we all got together, including my pal Walter Arnold and did a cool explore of the Grossinger property together.  A place we all had previously explored but not as a group.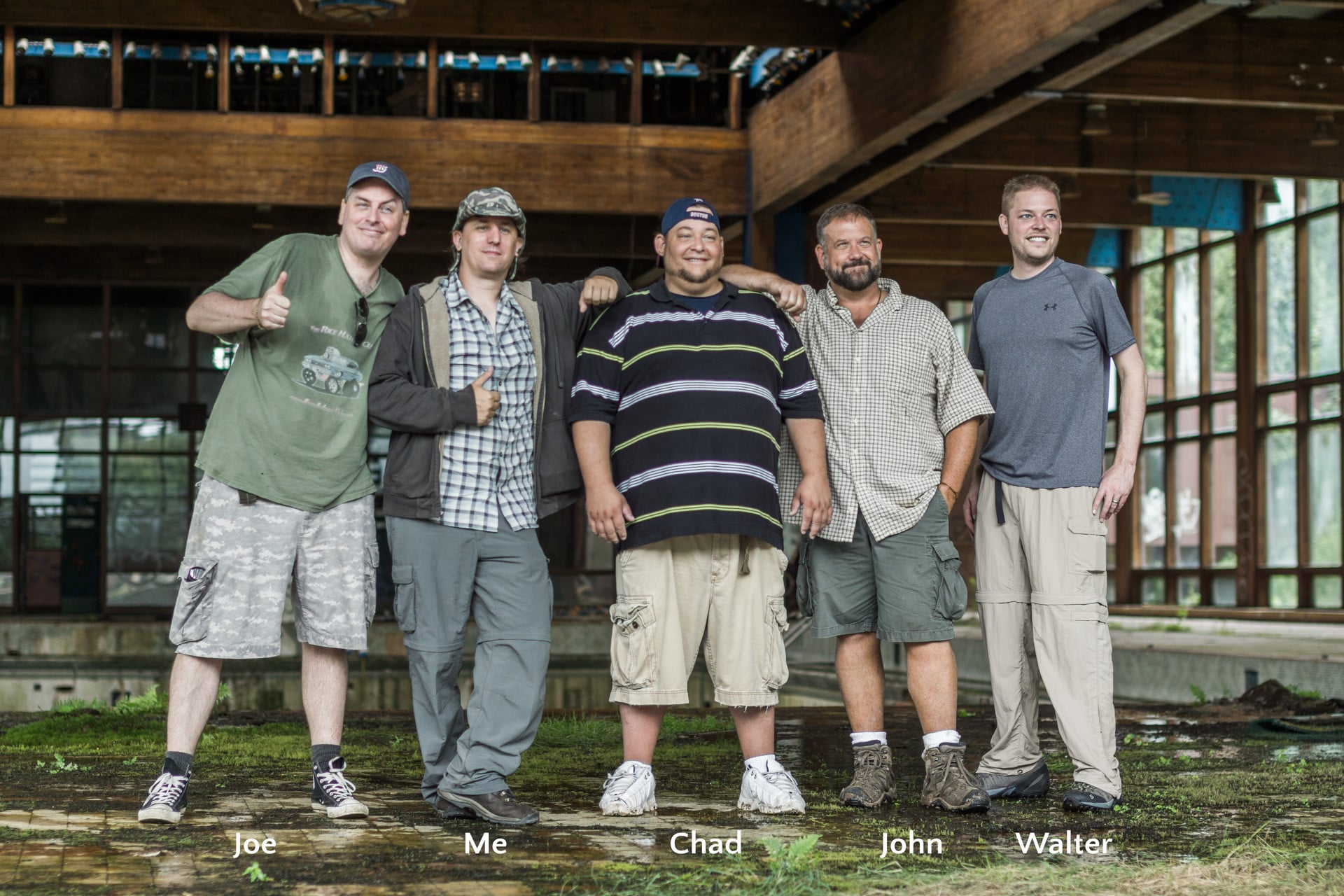 Inadvertently, through all the fun we had on that meet-up, we may have started a tradition.  So, this year John set up a few places for us to check out and called a meeting in the Catskills region of New York.  One of the sites was this old hotel with a church next door, as well as some cool outlying cabins.
The place was cool, but the little church next door really stole the show.  More on that in a bit.   There were a few really cool scenes in the hotel, like this first floor stairway.
Most of the hotel was pretty wrecked and emptied out though.  It looked as though someone had tried to fix the place up but failed.  Many of the places in the Catskills that I visit actually look this way. it was refreshing to see that this place, while starting to cave in, was untouched by vandals for the most part. Hopefully, it stays this way.
After I returned home that night, I scoured the internet for some history on this interesting place.  Originally, I had thought this a place known as Esther Manor, where singer/songwriter Neil Sedaka got his big break.  Later though, I discovered it was actually known as the "Albert House".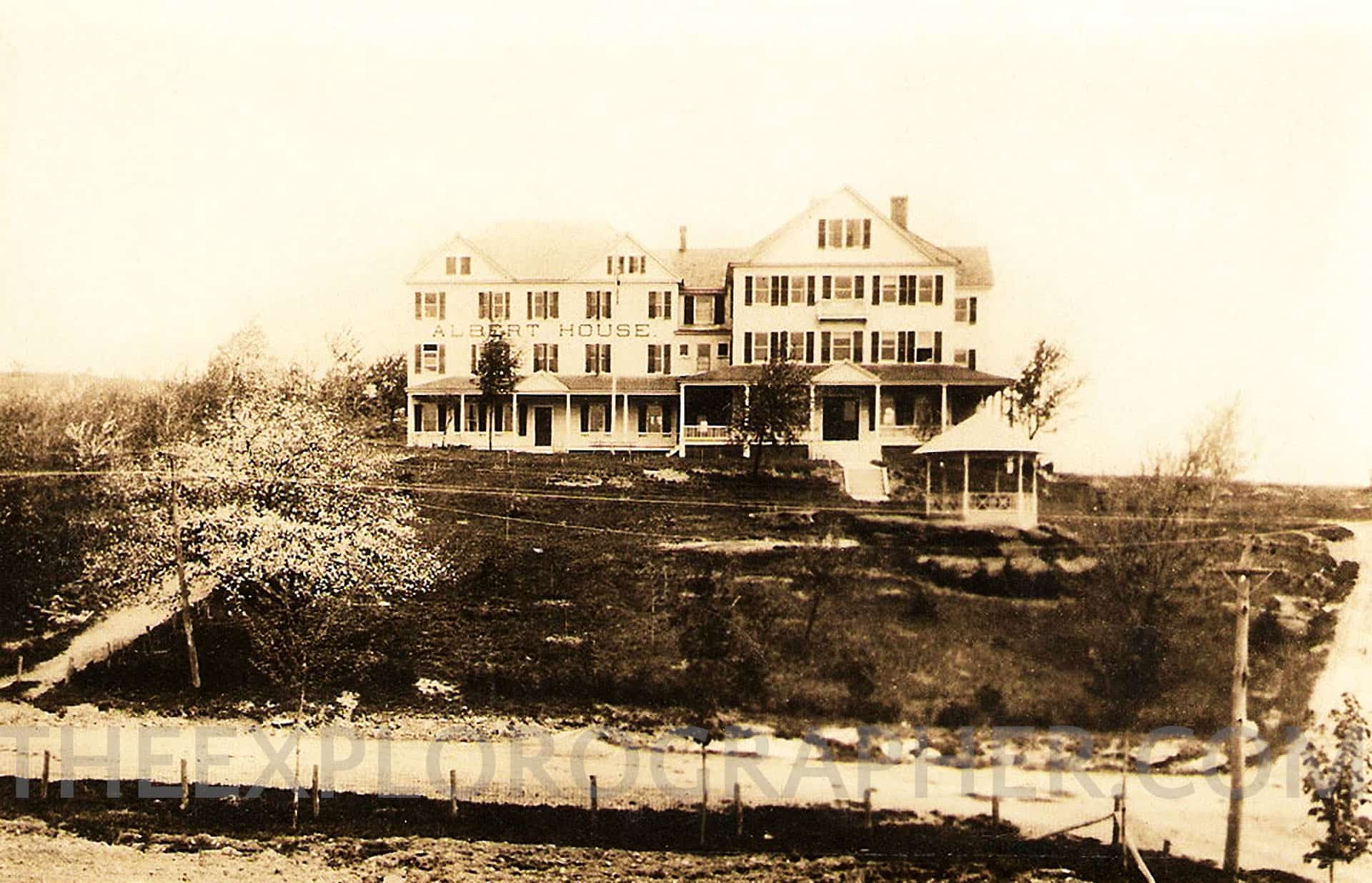 Named after Albert Montgomery Fulton, Jr. an 1897 Harvard Graduate. The Albert house had a reputation as a high-class resort house back in the day.  Sad to see what it has been reduced to now.
As I said earlier the little white church next to the hotel was pretty cool and at the time, stole the show. It looked like a scene straight out of The Walking Dead.
Sometimes I really think I could find some great locations for the show, so hey Robert Kirkman, if you are watching…please give me a shout! 😉  Here is a little something from the inside.
Well that's a wrap for this site. Stay tuned for another "Catskills, NY" episode coming soon!  Next time we will be exploring the old rehab manor located nearby.  To see all of the shots from the hotel and church, check out the rest of the gallery at: https://goo.gl/6HNsiv